Connect with your Diamond Heart, Embrace your Soul's Potential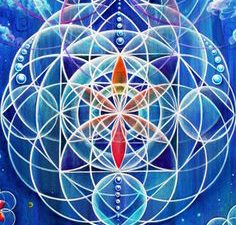 Level One
This is a hands on healing modality that provides realignment of the body, emotions,mind, and soul.
Step off the train of illusion, of pain and  strife and struggle and  allow your soul to offer you the lifetimes of wisdom and truth it has acquired. It will never fail you!
It's time to give your soul the authority of your life.
Your soul who is your intimate guide and eternal friend.
Your soul who opens windows and doors of opportunity.
Your soul who is the keeper of your essence in its full glory until you are ready to receive it back into your body and shine its essence out into the world.
It's time to upgrade your way of looking at things and shift your perspective
from being uncertain to being in the sense of wonder
from being a searcher to being the creator
from feeling isolated to being in constant exploration
It's time to unleash your soul signature, your true essence and feel the passionate message of your heart that is ready to explode into the world.
The world awaits with open arms and abated breath.
It's time for you to become an anchor of light  and confident in your Soul's mission.
It's time to discover the architecture of your soul.
When you embrace your Soul signature, your essence,
doors will open to invite you in to a new world you have been searching for.
Won't you join us and take that step thru the door into a world of new opportunity and discover more about your soul and your magnificence?
This process has been channeled by Angelika.
Diamond Heart is based on Sacred Geometry and the Flower of Life.
Diamond Heart is a process to reconnect you with your soul and your soul's lineage.
Diamond Heart realigns and re-bundles your DNA filaments to the truth of who you are.
April 8th, 2017
9:30am - 4:30pm
860 Beauclaire Dr., Ottawa, ON
Investment  $245.00 + tax
Value of this investment is feeling fully present in your body and stepping into your passion more fully and feeling  the synchronicity of life unfold your destiny with ease.
When your soul is present in your body and you love yourself, all falls into place.
Join us!
Click here to register!