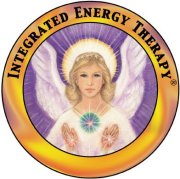 Many people after having taken the IET® Master Instructor class find themselves looking at all the information and feeling overwhelmed at where to begin. If that's how you feel, this class is for you.
Angelika shares her tips on having fun with teaching and letting go of the need to be perfect before you begin. She shows you how to keep it simple. Angelika gives you a step by step process so that you can feel confident to begin and have fun with it.
Please bring your questions and concerns and the class will be tailored to your needs. We will be sharing practical advice and experiences as well as reviewing the written material in the manuals. It doesn't matter when you last took the Master-Instructor level class.
There will be plenty of time for all of your questions.
Get the support you need to move forward and teach these classes feeling fully confident.
What People Say About Us
I had been an IET® Master Instructor for a number of years and taught a few classes but never felt confident enough to teach and certify new practitioners until I took Angelika's "How to Teach IET®" class. With Angelika's graceful style, patience and abundance of knowledge and expertise I left the class feeling very confident. I now teach IET® on a regular basis thanks to Angelika.
- Diane Marie Giles Sacred Healer Reclaim Your Castle