My spiritual journey began in January of the year of 2000.
What a way to start the new millennium! Was it my choice? No. When life knocks you down, you simply look for answers and I was guided to find my way. My husband had been ill for many years and I was his caregiver. We had been doing dialysis at home and our entire life had become about his illness and keeping him alive. And we did for a few years and then it was his time. He was called home to the other side. A huge relief and blessing for him. He was no longer in pain but my pain was just beginning. That pain was a deep and profound grief. No one can really describe the feeling unless they have gone through it but it left me feeling completely helpless and alone in the world.
Of course there was a lot more to the story. I then truly had to face myself and my life.
I was estranged from my family for 20 years and it was time to heal those relationships. And so I began to learn more about healing myself and I learned about energy therapy and how it could help me on my journey.
I had a lot to heal.
Family relationships.
Abuse as a child.
Lung cancer at the age of 24.
Learning to be alone.
Finding my financial security.
I delved into my studies to become a healer and also heal myself. I was determined to learn and understand human behaviour and understand myself. As I began to heal and grow I was able to recapture and harness my life force.
Energy therapy truly saved my life.
I became passionate about healing and helping others to heal.
I learned that my life experiences were the life lessons that would shape my existence in living my purpose and passion. I prayed to God to help me to heal from the trauma in my life and that it would be worth the effort for me if I was able to help others who were faced with life challenges when I was ready.
God kept his deal and here I am.
Today I am so grateful to be alive! My health is vibrant. I healed the relationships with my family. I am in a wonderful new healthy relationship and we have a beautiful life together. I have a vibrant practice as an Energy Therapist and Trainer.
My dreams are coming true each day. My life is so amazing.
I am in total gratitude to God, my angels and guides the ascended masters and anyone else who showed up in the spirit world to assist me on my journey. I now truly know that I am never alone and my life is being guided by a higher power. How wonderful is that.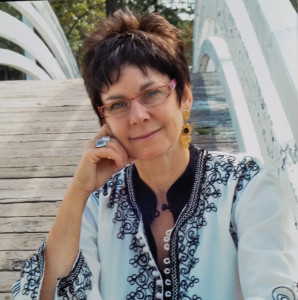 Your Professional Energy Therapist